I thought I'd gather a few gift ideas if you have someone who loves to sew on your list. Some of these are items I have. Some are items I'd like to have! Many of these were given to me by my husband over the years. (I originally wrote this post last year. Some of the items are sold out, but I left them in so you could look for similar items if you are interested. I've added a few new ideas, too.)
Let's start with machines.
Janome Memory Craft 6300 - This is my machine. I have not written a review yet on my blog, but this is a wonderful machine for those entering into a more professional realm. It has a larger distance than most machines between the needle and side which makes it great for quilting. It sews very well over thick layers. It has a large number of stitches and is at a price point significantly lower than most professional machines. I've had mine for a year now and just love it.
Janome Memory Craft 6300
Janome Serger - This serger looks like a beauty! I have no idea how expensive it is, but it does both overlock and cover hem. Usually you need two machines to do that!
Janome 1200 D Serger
The Huskylock 901 - I received this as a gift from my husband a number of years ago. This serger has been a workhorse. I have used it a ton! I only recently have had frustrations with it because of the baby clothes memory quilts I am making. I sew over 3-5 layers of clothing, which is why I'd like more of a workhorse of a serger. If and when I upgrade, Annie will get my serger and I'm sure she'll get many more years of service from it.
Huskylock 901
Singer - My first sewing machine was a Singer. I sewed on it for 17 years with very few problems. I still have it but do not use it. I can't bear to part with it. We bought Annie this entry-level Singer machine 3 years ago. She has used it a ton! It took her a while to get used to the bobbin - which is not a drop-in. When my friends ask about sewing machines for their kids, I do not hesitate to recommend this. We got it for a little more than $100. To get a machine with a drop-in bobbin, it was an additional $150.
Annie
has grown to understand her machine.
Singer 2932
Brother - I have not sewn on a brother, but when I was researching machines a year ago, the Project Runway was listed as the best in Consumer Reports.
Brother Project Runway
Every sewist would love an adorable pin cushion. I love the creations from
Made In Lowell.
I bought myself the pincushion ring and adore it!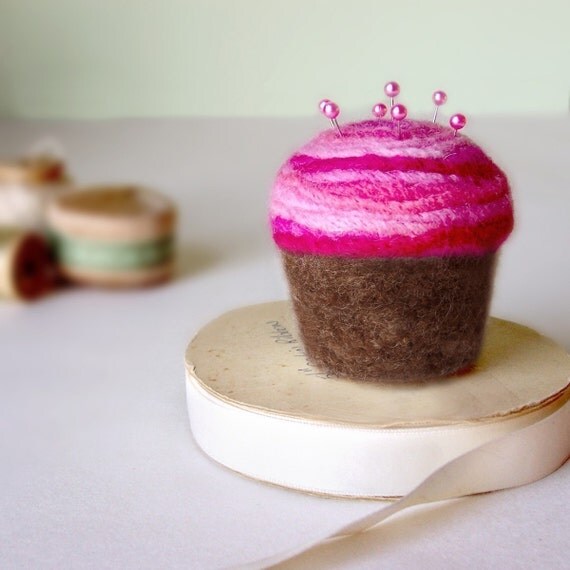 MadeinLowell Pincushion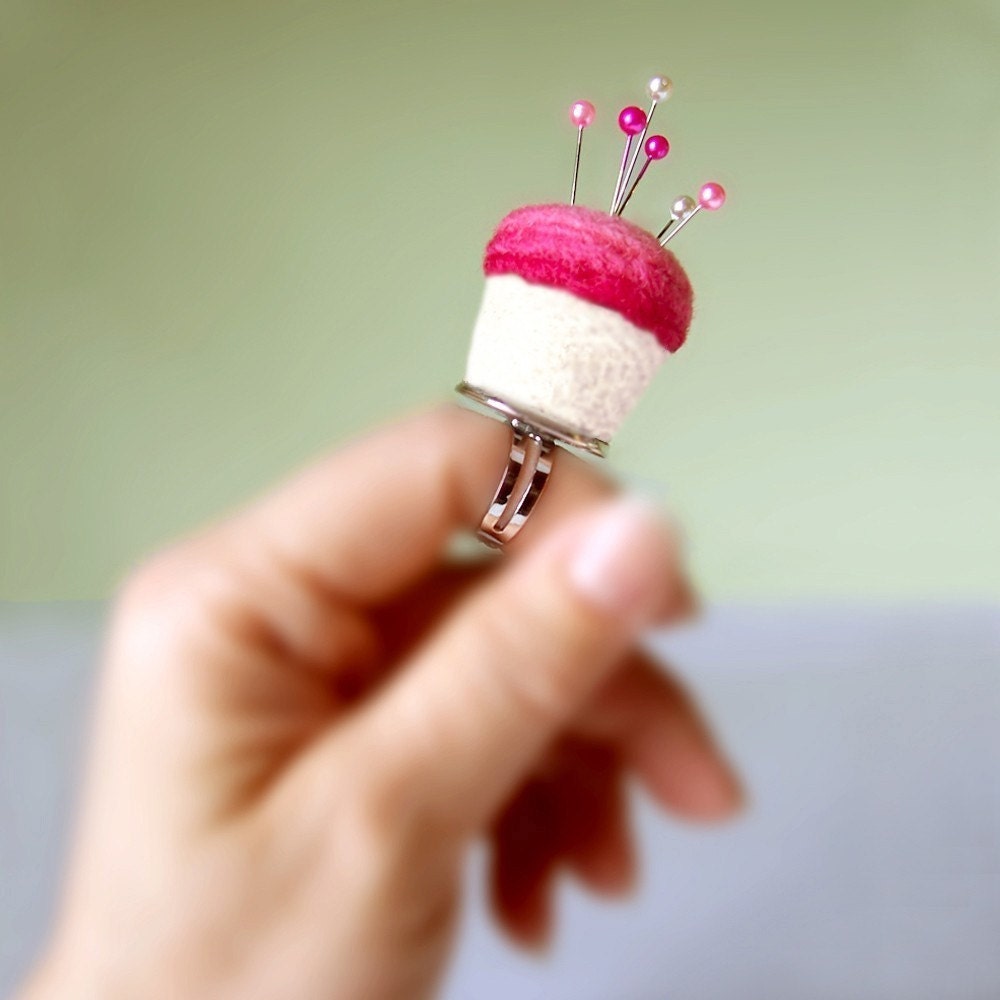 MadeinLowell Pincushion Ring
This pincushion would be very practical!
You can find some great jewelry and accessories on Etsy!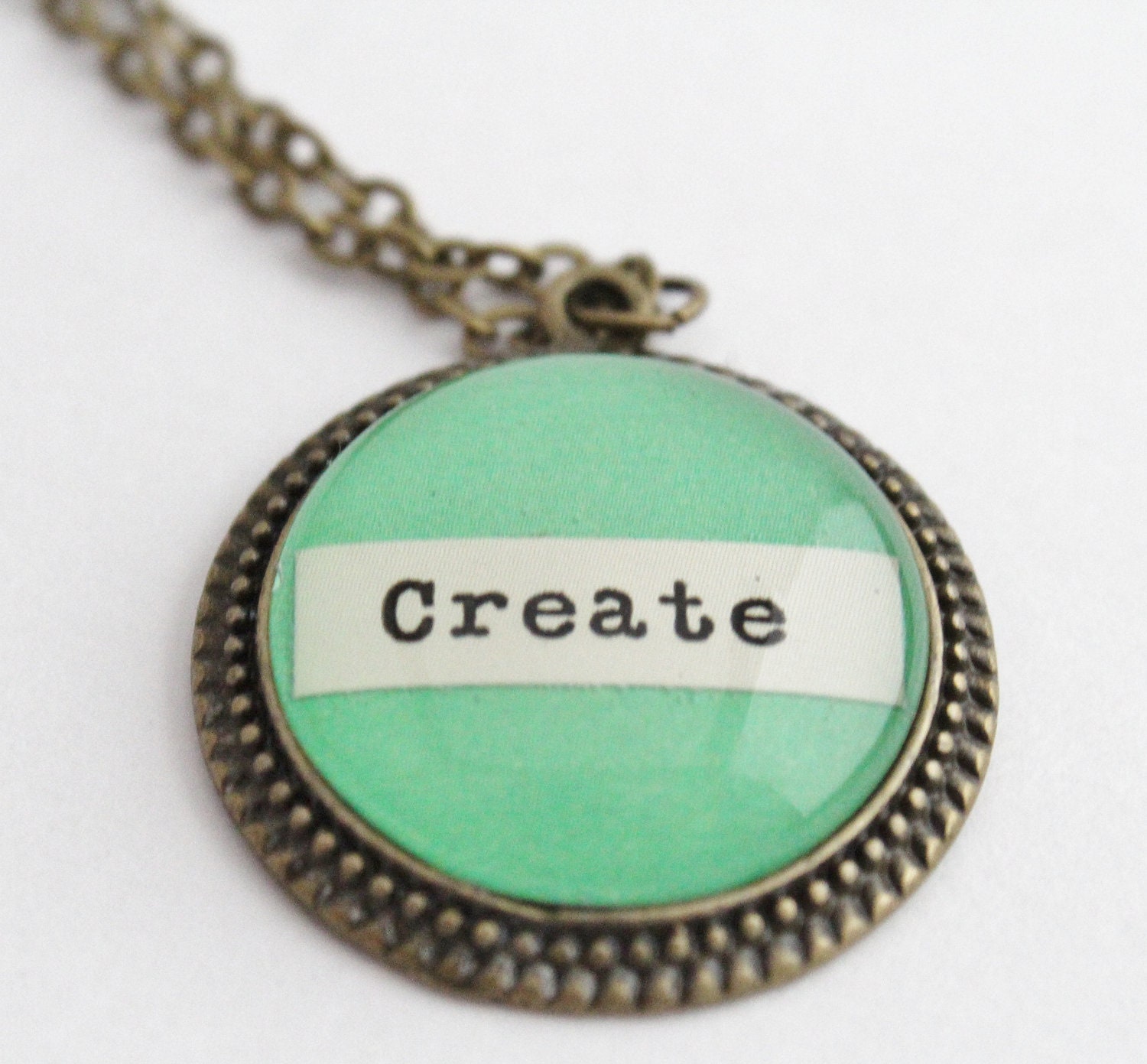 Words Truly Glass Dome Pendant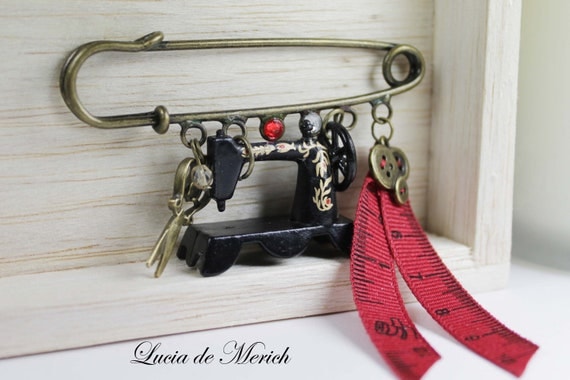 Luciademerich Brooch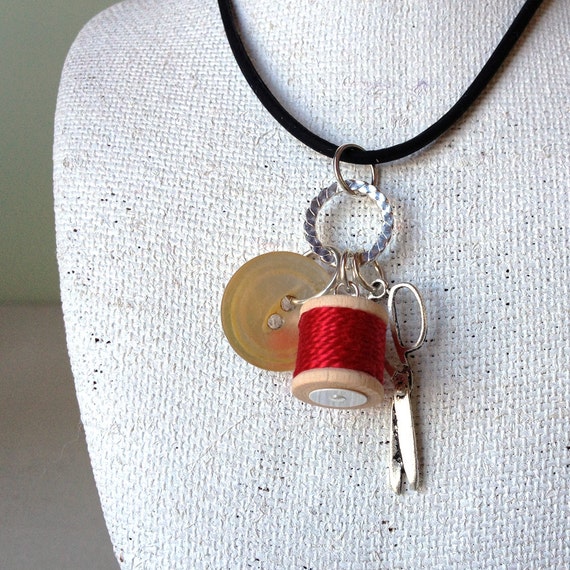 Yes, I bought this for myself!
Good cutting tools are a must. Here are a few of my favorites.
Classic Gingher Dressmaking Shears
Gingher Thread Snips
Fiskar's Rotary Cutter
Thread might seem like a boring gift. But a thread set, such as this
Guttermann set
, is fun to receive. I love having lots of colors available to me.
There are so many interesting buttons! I love this Beach Shard button.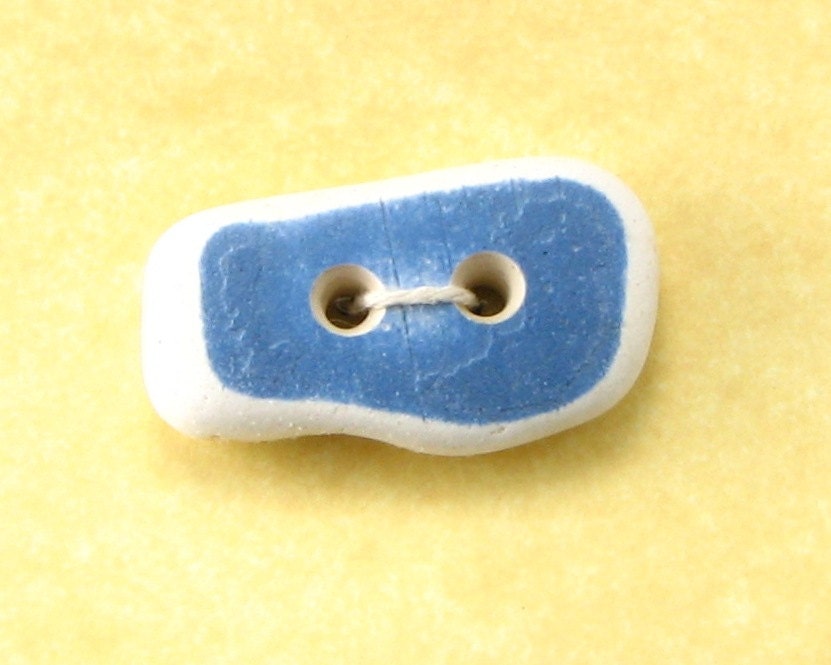 LiliDMagpieCreations Beach Shard Button
Here are some fun sewing-themed accessories.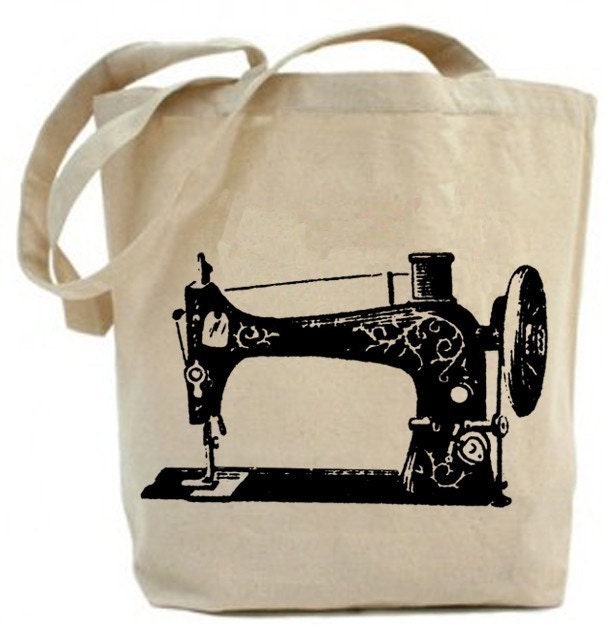 Paisley Magic Tote Bag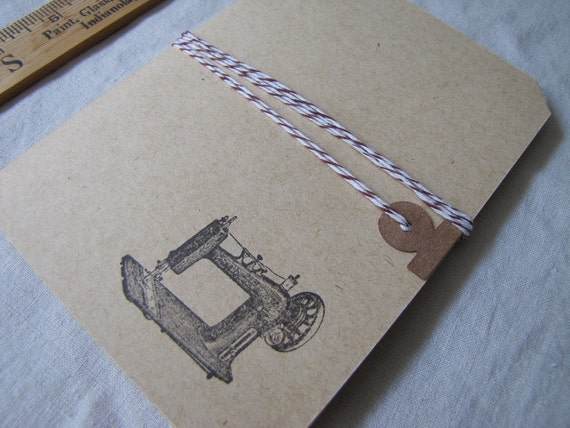 Sugarbsupplies Notebook
I love my
cutting mat
. Before I had a cutting table I would use it on top of the kitchen table.
I love receiving handmade gifts - even if I can make them myself!
Flamingo Toes Sewing Caddy
A woman can never have too many totes! Here's a pin for an adorable mini tote. I have pinned a ton of
tote tutorials
that you can check out.
Classes! Why not give the gift of a class. That is something that I often won't spend money on myself. You can give a gift card from
Craftsy
or pick out a specific class.
Classes from Craftsy


A craft apron is very handy both for working and for craft shows.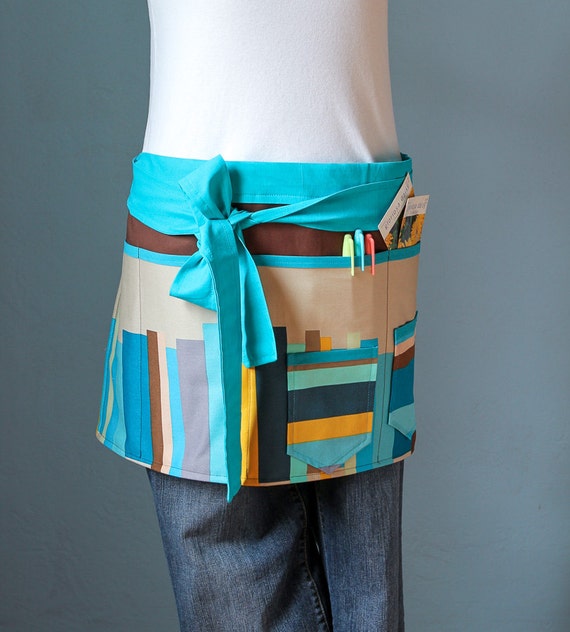 This thread spool ornament is adorable and simple to make!
Combine my two favorite hobbies - sewing and drinking wine!
I added these Wonder Clips to my studio this year and find them so useful! I use them especially when making totes.
Why can't they design sewing machines with proper lighting? Have you ever tried sewing anything black at night? It's impossible! But even during the day I need additional lighting aimed right at my sewing foot.
I'm still searching for the perfect marking pen. I'd like to give this one a try.
These are just a few ideas I have gathered. I'd love to hear your ideas! Feel free to share a link and I'll add it to my list. I've created a
Pinterest Board
, too, of gift ideas for Sewists.